Hi everyone, there are lots of new features in Photoshop CC 2021 and today I'm gonna show you the most interested one. Stay tuned!
This is a photo of yellow cute cat; do you think that I can move her head in the photo? Yes, this is a new amazing feature of Photoshop CC 2021.
First, use "Rectangular Marquee tool" with M shortcut, draw a rectangle to cover her and press CTRL + T for Win or CMD + T for MAC. Switch between free transform to warp mode by clicking the icon next to Interpolation. In grid box, choose custom and we will add 6 columns and 6 rows. Click OK.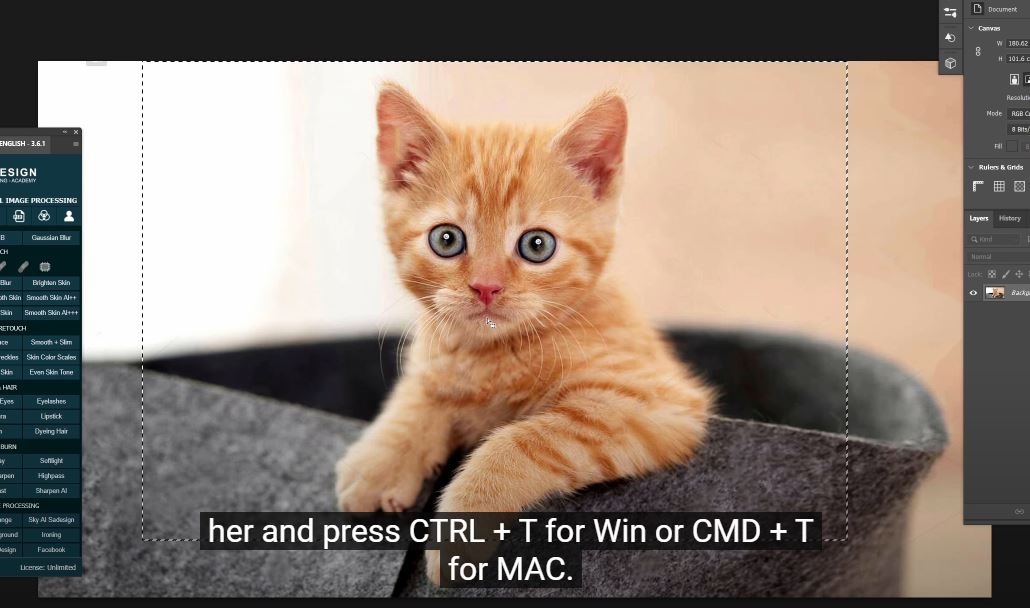 Next, holding SHIFT and draw a rectangle to cover her face, then you can move her head around just like in 3D. Enjoy!
If you like Photoshop and Photograph just like SaDesign and you want to get more and more tips, techniques, experience from us. Make sure to subscribe to our channel by simply clicking the subscribe button and you will get tons of free tutorials that SaDesign share about Photoshop technique on a daily basic. If you have any ideas, don't hesitate to leave comments right below the video. We look forward to see your thoughts. Thanks so much for following and supporting SaDesign. See you guys in the following tutorials. Bye Bye!
REGISTER FOR FREE PHOTOSHOP LEARNING
============================
The most powerful Retouch tool processor
DOWNLOAD:
✅ SADESIGN PANEL ENGLISH: https://sadesign.ai/retouching/
✅ SADESIGN PANEL VIETNAM: https://www.retouching.vn/