Hi there, today I'm gonna share with you how to change color in Photoshop.
At first, duplicate background layer with CTRL or CMD + J. Go to Image > Adjustment > Match Color > in source, select su8.jpg, I'll leave the file in the description. Decrease the Luminance to 67 and increase Color intensity to 113, then OK.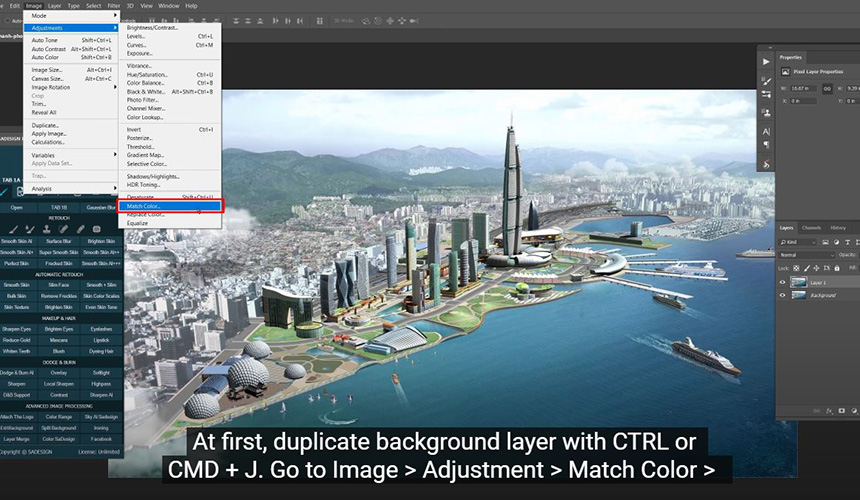 Use Curves to add a little bit of contrast to the photo by increasing highlight and decreasing shadow. Put both layers into a group and enjoy!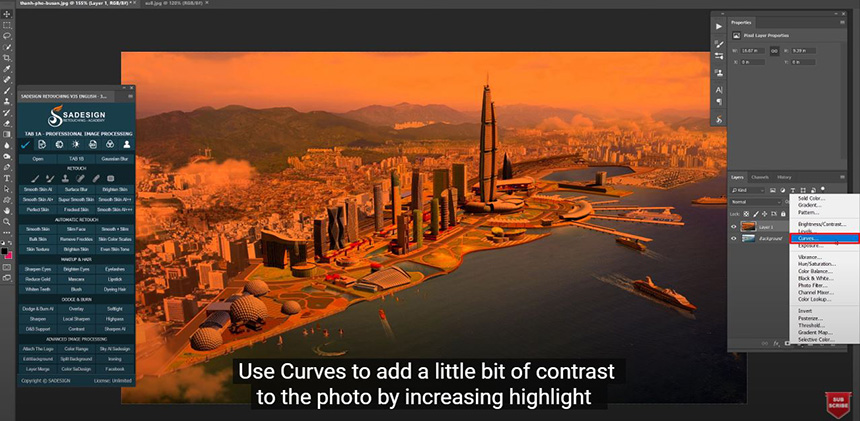 If you like Photoshop and Photograph just like SaDesign and you want to get more and more tips, techniques, experience from us. Make sure to subscribe our channel by simply clicking the subscribe button and you will get tons of free tutorials that SaDesign share about Photoshop technique on a daily basic. See you guys in the following tutorials. Bye Bye!
Watch the video here: 
REGISTER FOR FREE PHOTOSHOP LEARNING
============================
The most powerful Retouch tool processor
DOWNLOAD:
✅ SADESIGN PANEL ENGLISH: https://sadesign.ai/retouching/
✅ SADESIGN PANEL VIETNAM: https://www.retouching.vn/