Hello, let's create realistic 3D effects in Photoshop. Keep stable!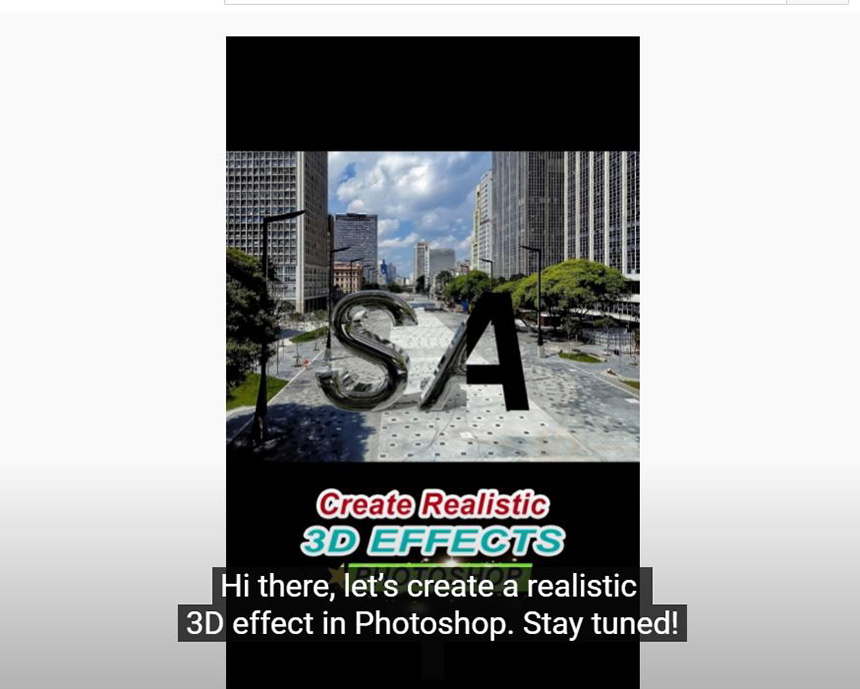 First, use the Text tool to enter the text you want to animate in 3D. I've done it already. Now go to 3D > New 3D Extrusion from the selected layer
Select a shape type in the preset box.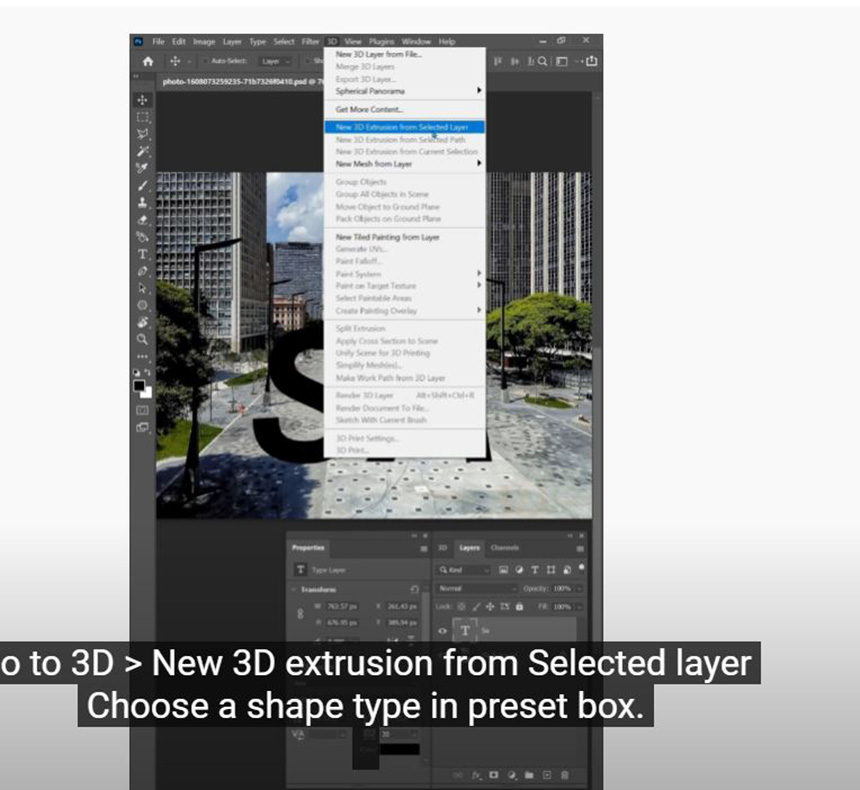 Select "Infinite light 1" to create a shadow of the text. Just use your cursor and move around until you find the right spot for the drop shadow.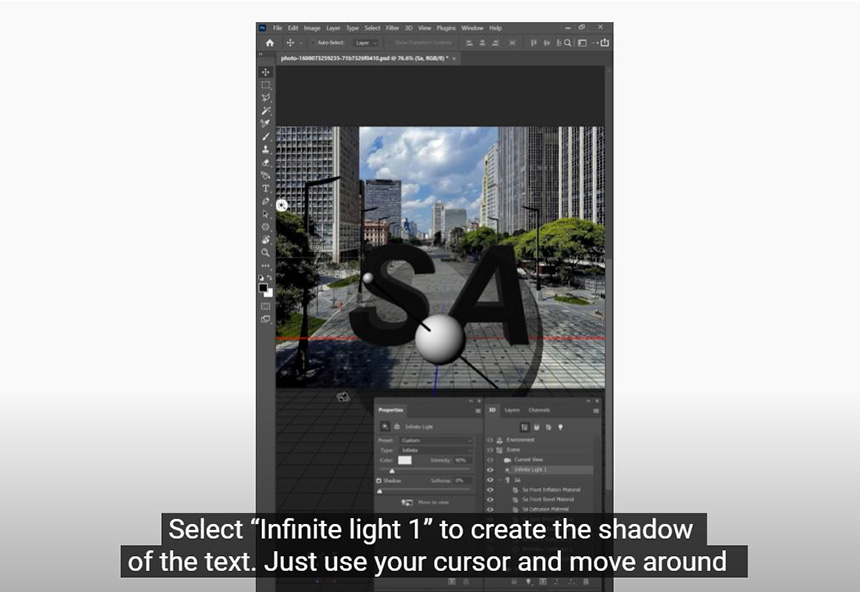 To make the shadows darker, adjust the intensity slider.
Move back to the Layers tab, select the background layer, press CTRL + A and CTRL + C to duplicate it.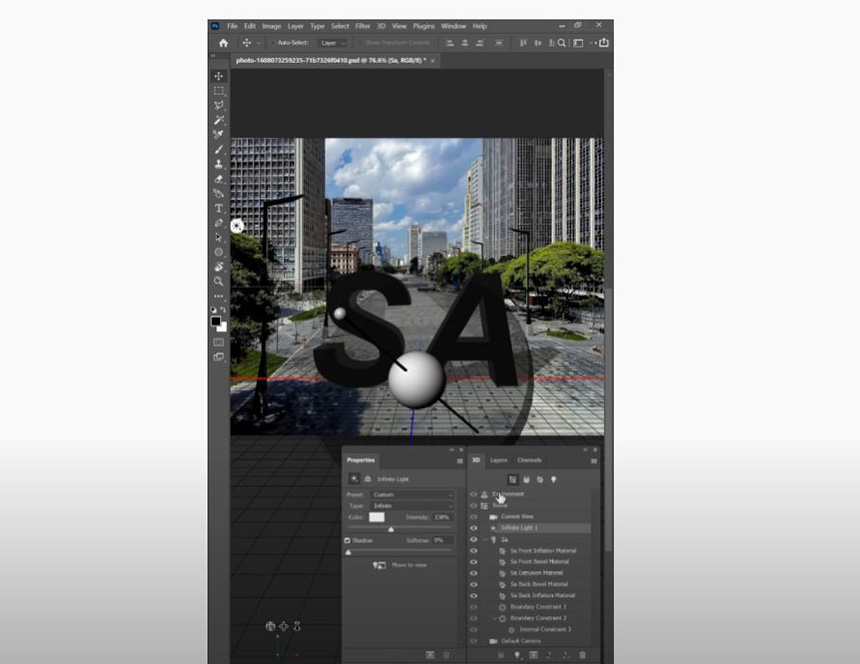 Select the text layer and go back to the 3D tab, select the environment, click this icon, select "New Texture"
In the document type: select Clipboard, then confirm
Click this icon again and select "Edit Textures". Now press CTRL + V to paste the background here. Save and close it.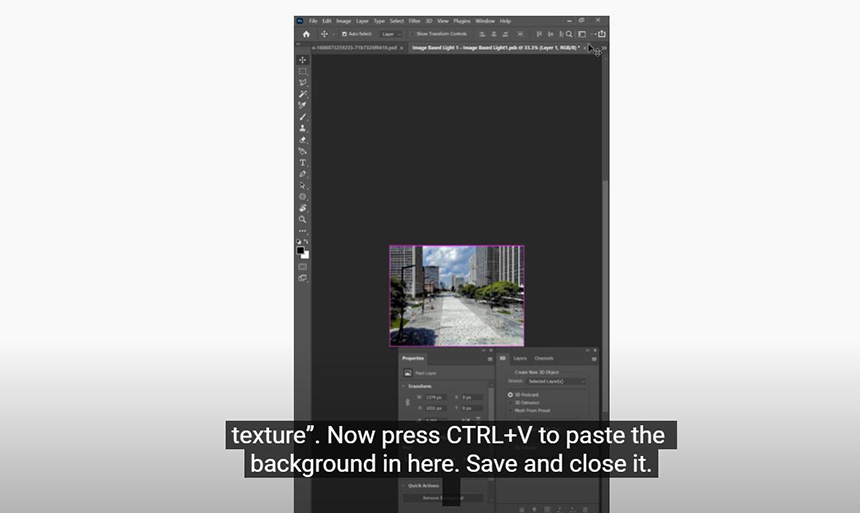 Back in our project, in the 3D tab, select these 5 rows and set the values ​​like below:
Metal 100%
Roughness 0%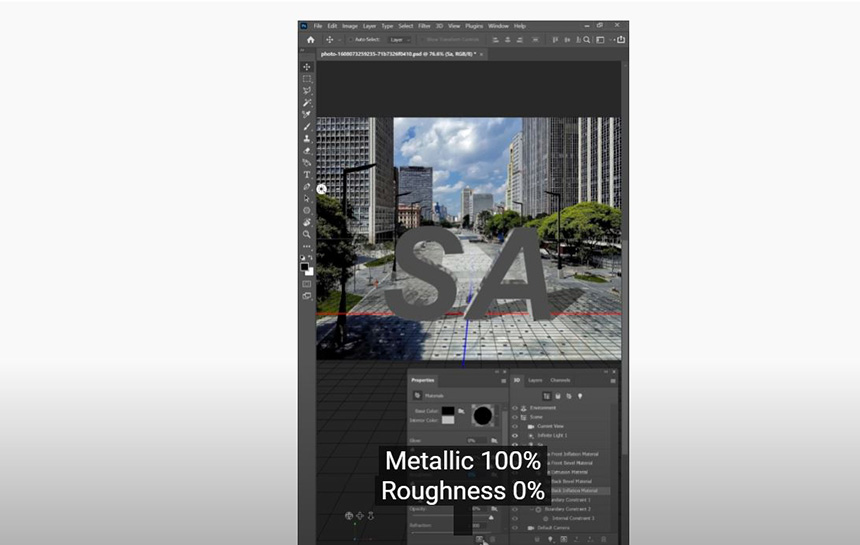 Now you have a new 3D effect. If you enjoyed the video, click the Youtube link in our profile to learn more future tutorials. Thanks for watching!
Watch the video here:
REGISTER FOR FREE PHOTOSHOP LEARNING
============================
The most powerful Retouch tool processor
DOWNLOAD:
✅ SADESIGN PANEL ENGLISH: https://sadesign.ai/retouching/
✅ SADESIGN PANEL VIETNAM: https://www.retouching.vn/