Hi, this is SaDesign channel, today I'm going to show you the quick and easy way to create a comic book effect from your photo. Let's jump right into it.
After opening your photo, right click to background layer and convert it into smart object. This helps to modify this layer non-destructively.
Head to Image > Adjustments > Shadows/Highlights > in this window, increase the amount of shadows to 35%, then OK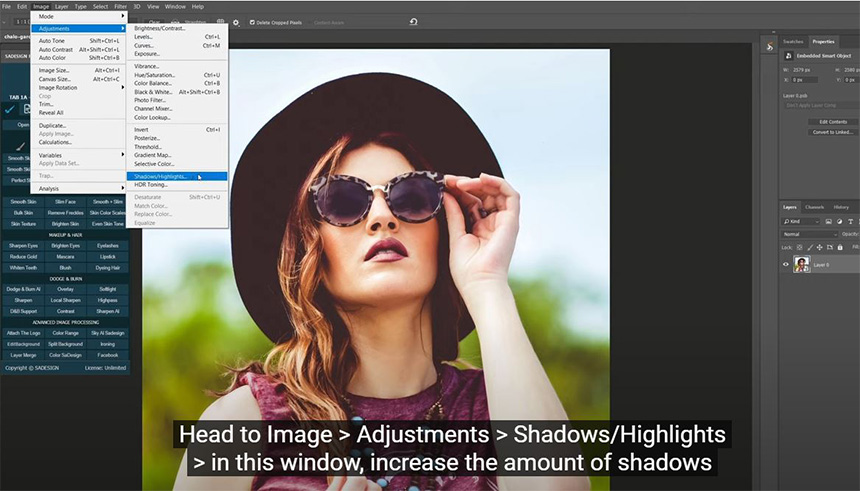 Duplicate this layer with CTRL or CMD + J, then turn the copy layer off.
Next, we will add stroke to the canvas. In layer 0, right click to it, open "Blending Options", check to "Stroke"
Size: 80 pixels
Position: Inside
Color: White. OK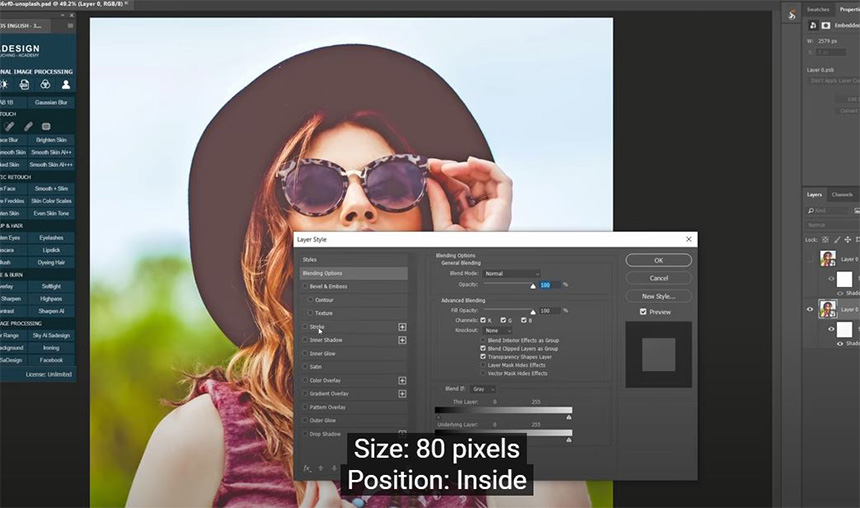 Add Inner Glow effect as well, make sure color is black and the values of other options just as below. Then confirm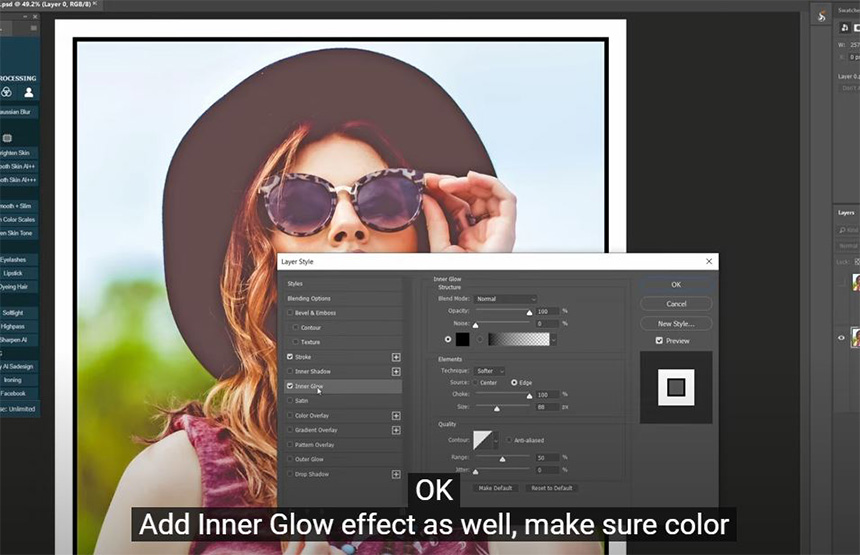 Go to Filter > Filter Gallery > Open Artistic folder, select "Poster Edges"
Set Edge Thickness at 2
Edge Intensity at 1 and Posterization at 2
Now, turn back on top layer, go to Filter > Pixelate > Color Halftone > Following these values:
Max Radius 11 pixels
Keep the screen angels at default amount
Channel 1 108
Channel 2 162
Channel 3 90
Channel 4 45
OK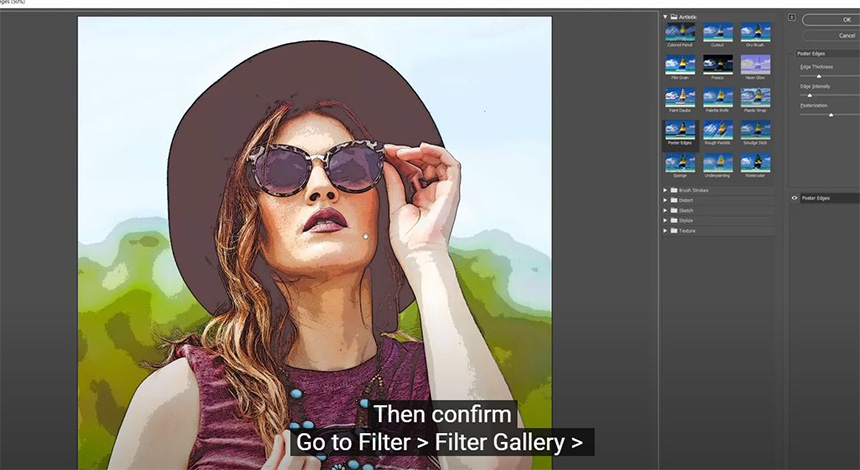 Change its blend mode to "Soft light".
Finally, we will enhance the color a bit with Vibrance adjustment layer, increase it to 44.
REGISTER FOR FREE PHOTOSHOP LEARNING
============================
The most powerful Retouch tool processor
DOWNLOAD:
✅ SADESIGN PANEL ENGLISH: https://sadesign.ai/retouching/
✅ SADESIGN PANEL VIETNAM: https://www.retouching.vn/