Today I'll show you a trick to add light to a lamp or anything else that you want just right in Photoshop.
First, create a new layer, change blend mode to color dodge. Click to fx icon and choose "Blending Options"
In this window, uncheck "Blend Clipped Layers as Group", then confirm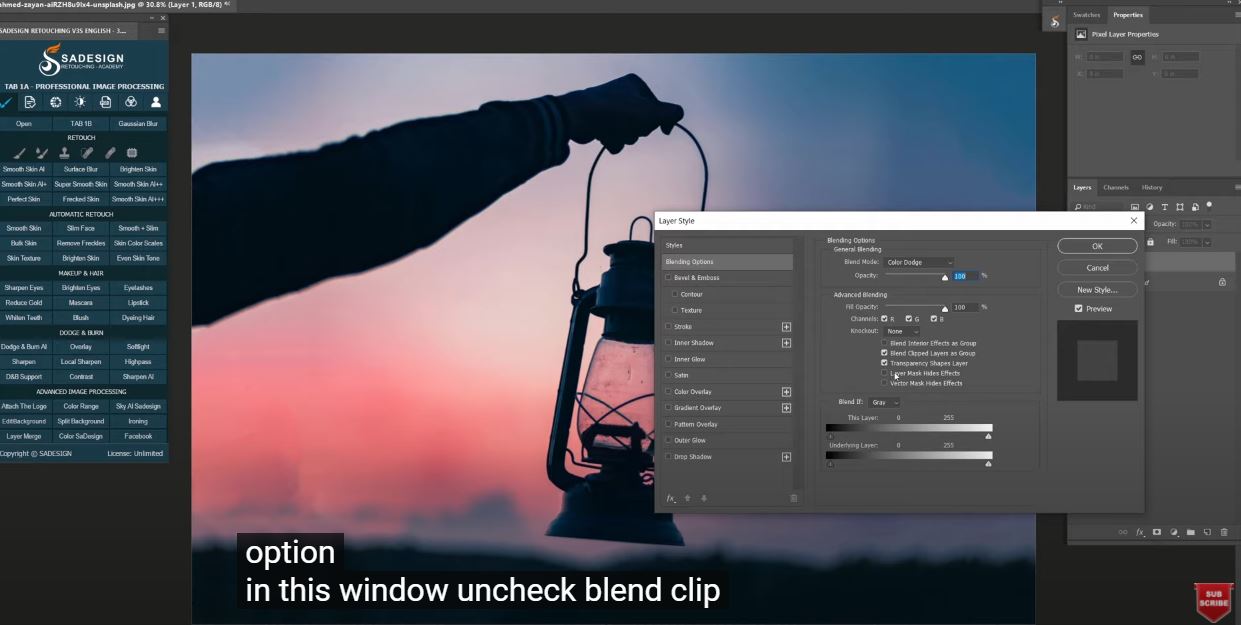 Pick up Brush tool (B shortcut), flow around 20%, white in foreground. Just dab to add a bit of light to the lamp. No worry about the color.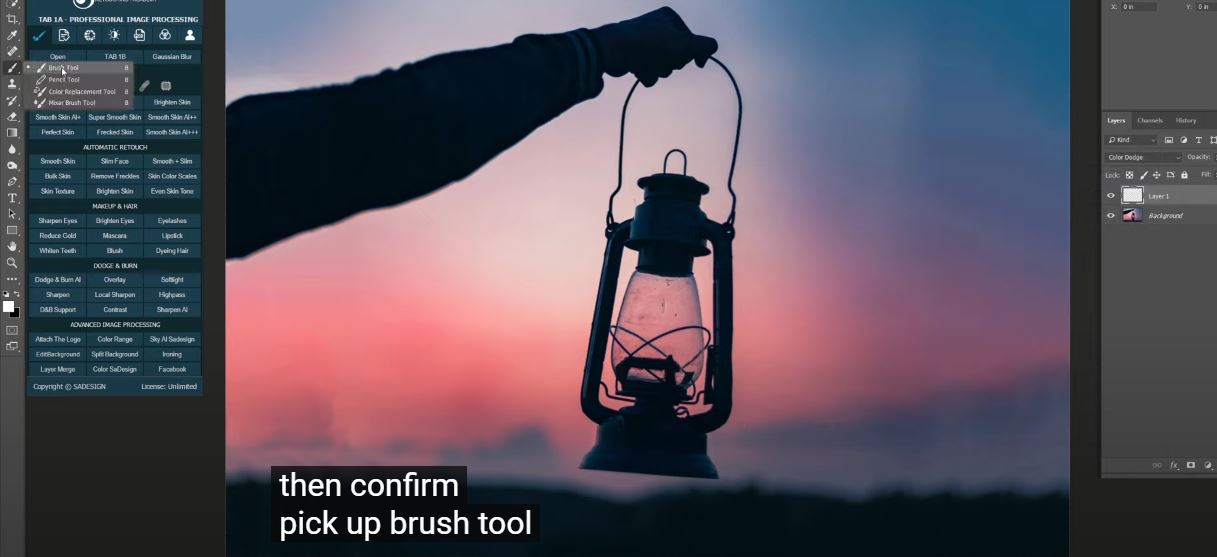 Create another layer, this time, decrease flow to 15%, increase brush size with bracket ] on the keyboard and dab in the middle of the source of light. Then, increase the size gradually after adding light to it.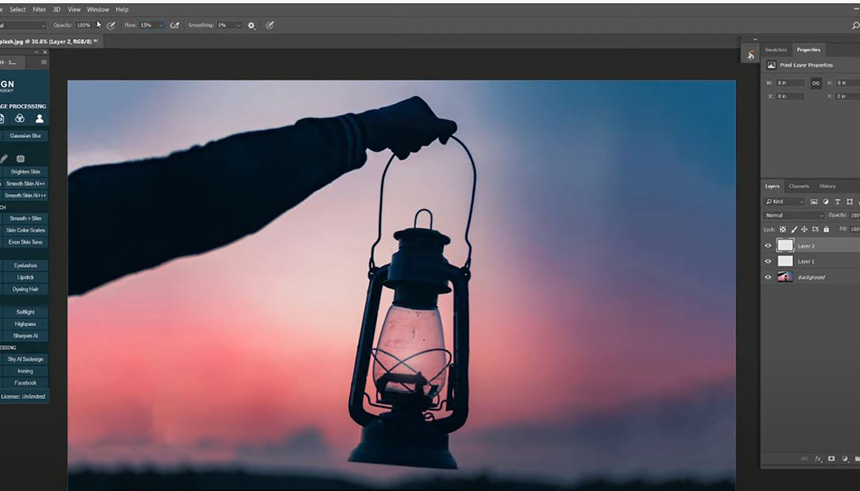 Once you are done, change to overlay in blend mode
Create a color lookup adjustment layer, choose Moonlight preset in 3DLUT file.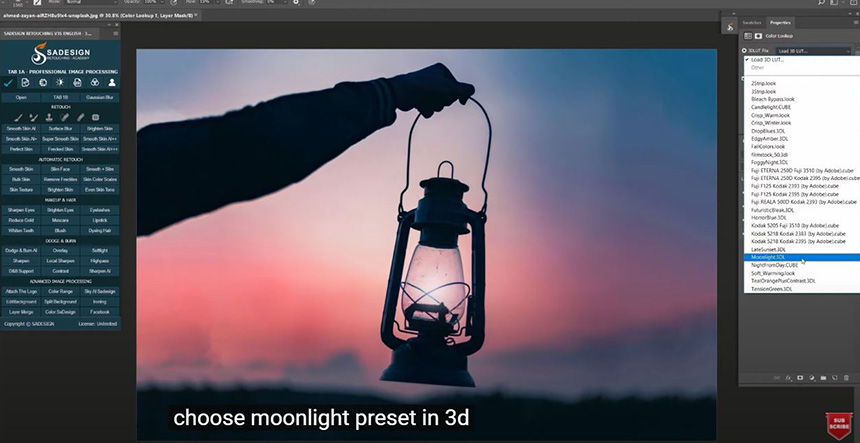 Keep using brush to create lights until you are satisfied with it
Next, open Blending Options, choose "Outer Glow"
Opacity around 65%
Adjust Range to the point you see fit. 16% should be OK
Change Blend mode to screen
Select the color of the light that you want.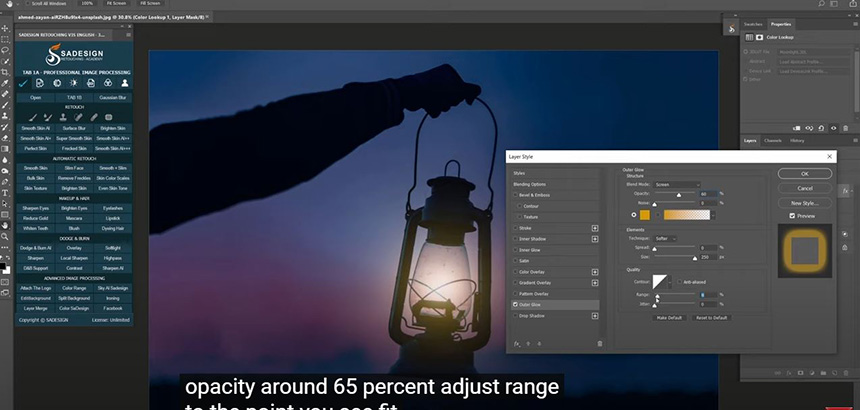 Just play around with these options to find out what will suit your personal preference.
That's it! Hope that you like this video, like and subscribe to our channel to get more tips on a daily basis. Bye bye!
REGISTER FOR FREE PHOTOSHOP LEARNING
============================
The most powerful Retouch tool processor
DOWNLOAD:
✅ SADESIGN PANEL ENGLISH: https://sadesign.ai/retouching/
✅ SADESIGN PANEL VIETNAM: https://www.retouching.vn/