How to Create Tricolor Overlapping Fascinating Portrait Effect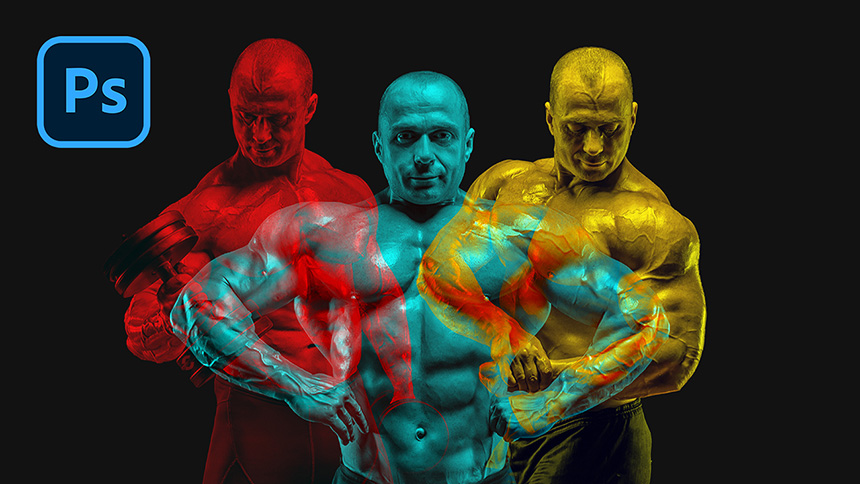 Hi, this is SaDesign channel, today I'm going to show you how to interweave photos into one with triple colors.
At first, Open three photos here in Photoshop, I already separated the subject to new layer of each photo so I just need to copy it and put into one. Flip Horizontal so we can see his left arm. Adjust the size with CTRL + T.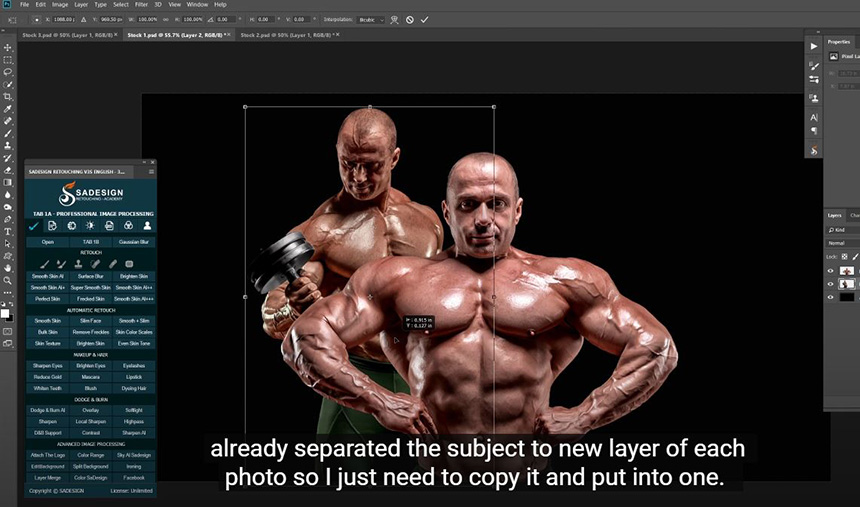 Now, we will handle the left one which is layer 2, go to Blending Options, turn off Green and Blue channels in "Advance blending", the subject turns to Red.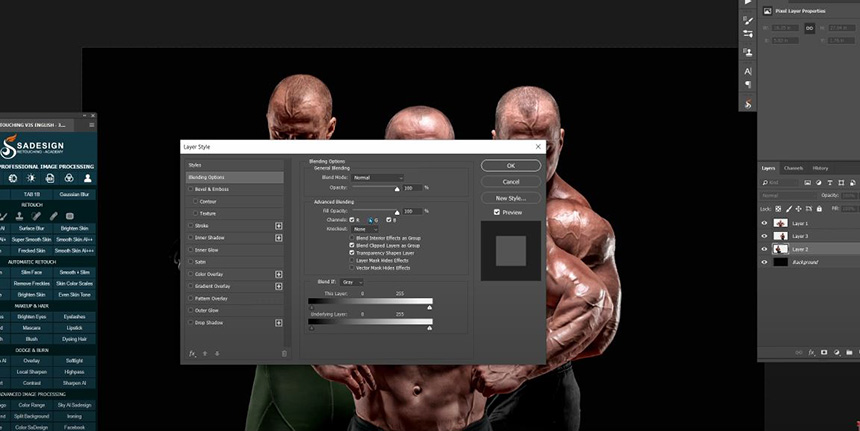 For layer 3, we will turn him into yellow by remove the Blue channel in Blending Options and Layer 1 will be turn off Red channel only.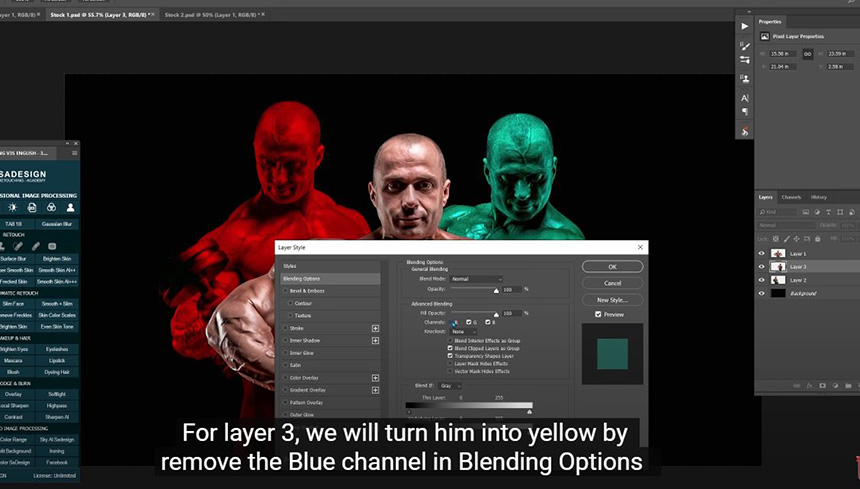 Three subjects are in triple colors, change blending mode of layer 1 to luminosity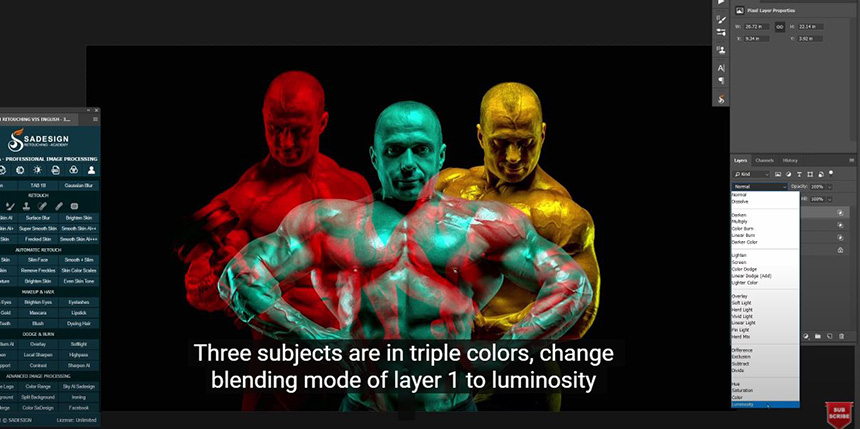 Use clone stamp tool to bring back the light on his paint a little bit.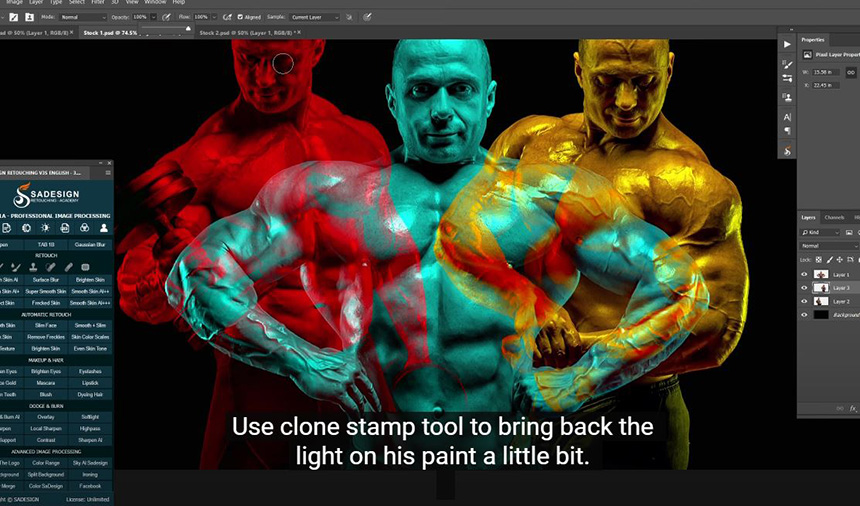 That's it! If you like Photoshop and Photograph just like SaDesign and you want to get more and more tips, techniques, experience from us. Make sure to subscribe our channel by simply clicking the subscribe button and you will get tons of free tutorials that SaDesign share about Photoshop technique on a daily basic. See you guys in the following tutorials. Bye Bye!
REGISTER FOR FREE PHOTOSHOP LEARNING
============================
The most powerful Retouch tool processor
DOWNLOAD:
✅ SADESIGN PANEL ENGLISH: https://sadesign.ai/retouching/
✅ SADESIGN PANEL VIETNAM: https://www.retouching.vn/

Bài viết cùng chủ đề