In this post, Guest Artist Michael Herb, Commercial, Editorial and Conceptual Photographer from Las Vegas, NV talks about the importance of self-promotion for artists and shares his methods. his own. I totally agree with Michael on how much self-promotion is necessary, hope you listen to him too and can learn from his approach.
Enjoy!
– Julia Kuzmenko McKim, Commercial Beauty Photographer & Photographer.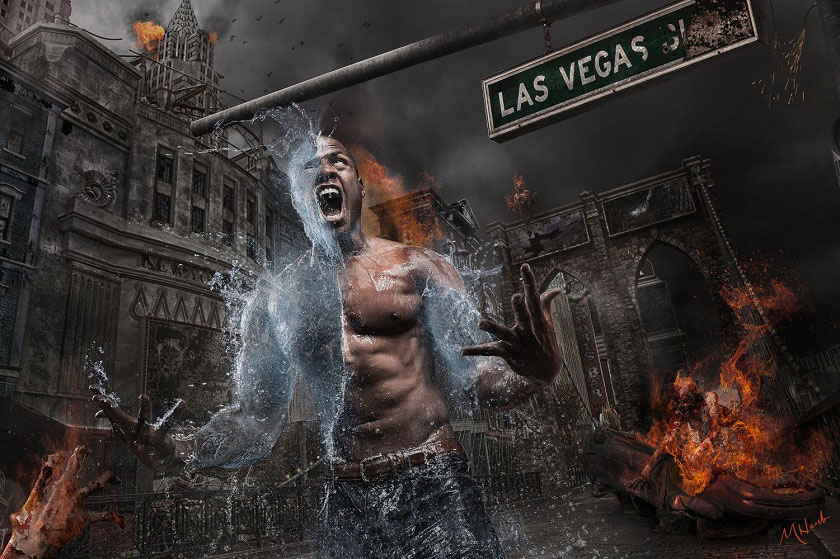 No one will come knocking on your door or calling you over and offering you a large sum of money. Well…at least until they know you exist and how great you are at what you do. As a freelance photographer, retoucher, painter, sculptor or any artist, your job is to make your existence known to the world.
Self-promotion can be difficult, especially for artists. Most of the people I know, myself included, are introverts and would rather sit still than knock on someone's door and say "Hey, look at me… Am I not cool?!" However, self-promotion is paramount in your career growth and the question is not whether to do it or not, but how?
In a crowd of people dressed in black, you notice the person in red. In other words, in a sea of ​​talent, how do you stand out just enough to make yourself visible?
Ask 10 artists how to self-promote and you'll most likely get at least 11 different methods. Therefore, I will not pretend to have the answer, nor will I lecture on one method after another. What I will do is simply let you know what worked and what is working for me now.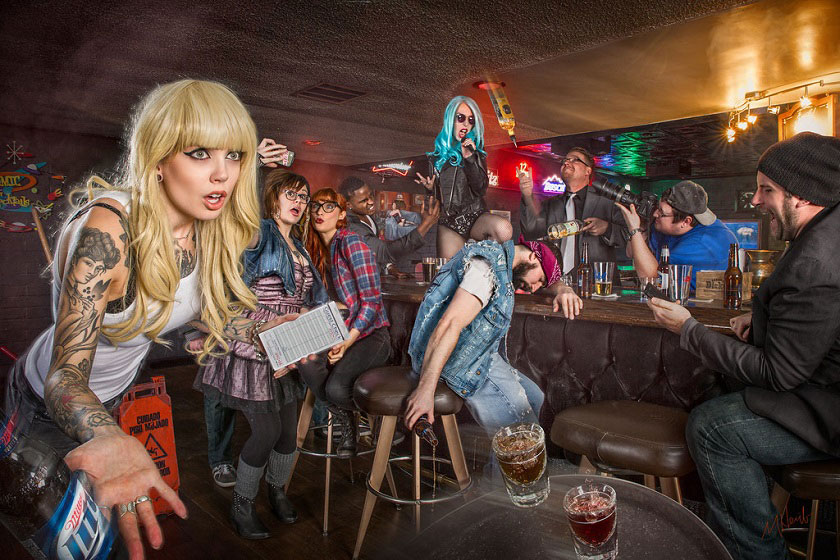 If you're not spending part of your day or at least a week promoting yourself, you're not doing enough. Take pride in your work and believe in it and your abilities. Don't be afraid to let people know what you do. A quick referral can now lead to a job a year from now. You never know!
As a Commercial Photographer, my target audience is not consumers, but companies and advertising agencies. In an ideal world, it would be nice to send each company or agency a package of 24×36-inch prints. You know, so big they can't help but notice! However, that is both impractical and costs you money. It would also be a bit pretentious. I wanted to make a big impact but leave a small mark. But how?
I've come up with several ways that work for me. First and foremost, it is a solid website with an easy to navigate interface and nice large images. The second is the physical portfolio. This is something you send out. Be it a hardcover book, a printed box, or even an iPad containing your pictures. Something physical, people can see, touch and feel cannot be underestimated!
I took it a step further at some point and spent 5 weeks burying my head in After Effects and Premiere creating a 2.5 minute promotional video showing an explosive 3D view of some complex images. My most complicated. I admit, not a new technique but I feel that the images cut to the beat of the music then explode, really making an impact!
It is certainly no substitute for a traditional print (or web) portfolio as it doesn't give the viewer enough time to really appreciate the images. However, it's not really intended to do that. Instead, I made it look like a movie trailer. A little taste of Michael Herb's work. All in the hope that it makes them want more and drives them to my site. In the end, it turns into a great add-on promotion piece.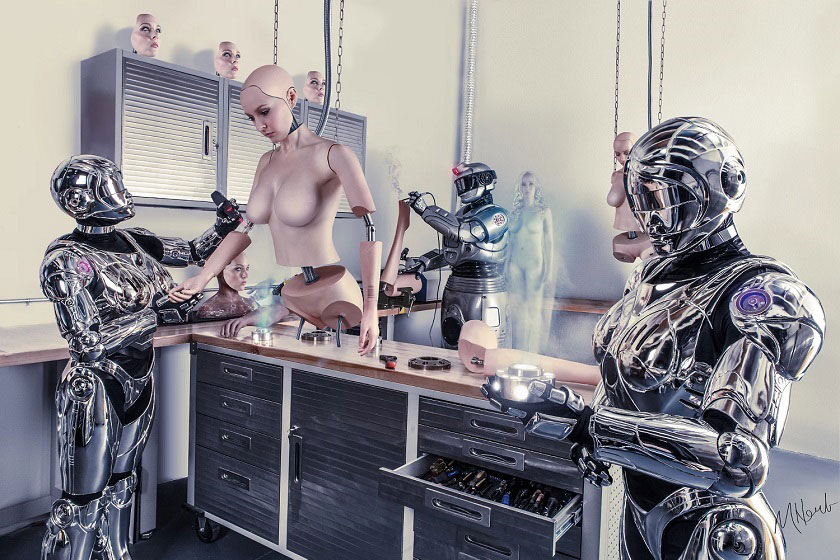 Think of a soft drink… I bet it's a Pepsi or Coke product. What do companies like Pepsi, Coke, McDonalds and Burger King all have in common besides keeping people overweight? Great marketing… and the key to great marketing is staying relevant.
Staying relevant in the eyes of people who might hire you is an often overlooked aspect of Self-Promotion. Very rare, but sometimes all it takes is to leave a first impression on a potential customer, but chances are they'll forget about you.
Keeping you in their sites can be as easy as a recurring email or a quarterly postcard. I like to keep a list of companies that I update every few months. One thing I've learned is that Creative Directors and Art Directors don't really like cold calls. "Hi, my name is Michael Herb" seems like the right approach, but imagine it from their perspective. There are more artists than companies and if people are called to introduce themselves they will never get the job done.
Once you've made yourself known and landed a few jobs, self-promotion will be augmented with word of mouth and together, your reach will expand.
At this point, you can start receiving calls to cooperate and your income will also increase a lot.