Corel releases PaintShop Pro 2018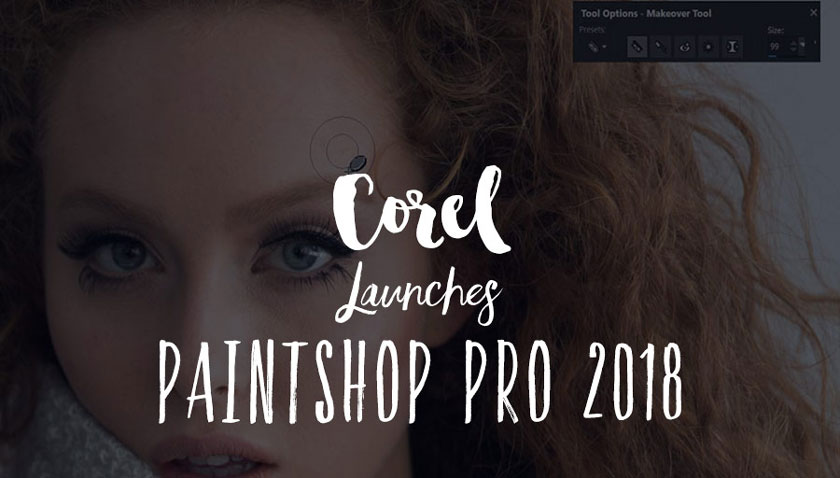 Canadian software company Corel, known for CorelDRAW and Corel Painter, are frequent applications by users around the world. Corel constantly researches to produce perfect software products to help everyone's work quickly and more efficiently. Most prominent is the event Corel launched PaintShop Pro 2018 and to help you understand more about this software, let's go find out in the article below.
PaintShop Pro 2018 Product Announce
Corel has announced the release of PaintShop Pro 2018, known as an alternative way to their most advanced Photoshop software to date. In their press release, Corel states:
"Whether you're looking for professional photo editing capabilities or are just starting out, you need software that lets you get started and be productive right away. Currently, PaintShop Pro allows you to choose from two unique skins, in addition to giving you the ability to customize them to build your own unique design and editing environment, "Chris Pierce, Corel Photo's product manager said. "With PaintShop Pro 2018, we are delivering a significantly faster, easier, and highly creative experience that is even more accessible and of course, registration is still free."
Learn about PaintShop Pro 2018 tool
Like Affinity Photo, another Photoshop alternative, PaintShop Pro 2018 emphasizes the fact that it's a one-time perpetual license, rather than a monthly fee. Within a year of paying for Photoshop CC, you will have to pay for the perpetual license of PaintShop Pro. While Lightroom can be purchased as standalone, Corel is primarily aimed at Photoshop CC.
PaintShop Pro 2017 is available in a number of different packages with other Corel software, such as Painter Essentials 5, Perfectly Clear 3 SE and Aftershot 3, Corel is aiming for an alternative for digital artists to use. Lightroom and Photoshop.
Their photo editing tools, mostly about convenience rather than advanced editing capabilities. There are Makeover tools to remove red eyes, blemishes, wrinkles, and whiten teeth. There's also the ability to run actions (scripts in PaintShop Pro), filters (Instant Effects) and classic-style effects similar to those you find in Alien Skin Exposure software. Reference video: 
[embed]https://youtu.be/yM3WFP3TfwE[/embed]
Adobe has a lot of utilities to cater to the user's editing needs (and for Table RA), this software can be very suitable for genres like weddings, family portraits, landscapes, travel photography and other themes can take advantage of its built-in features.
The preeminent features of PaintShop Pro 2018
PaintShop Pro 2018 is an effective solution for image editing and graphic design development without imposing any restrictions on the user. It offers professional photo editing features to enhance images, gradients, panels, brushes, patterns and textures to create an epic art project. The outstanding features of this software are:
User interface has been simplified for more efficient work.

Enhanced tools provide quick results.

New way to express your creative ideas.

Professional image editing.

Quick fix method can help you to improve any image.

Great image creation, fast image editing and recovery support.

Quick adaptability to the software environment and easy start to work.
When Corel released PaintShop Pro 2018, it gave users a great experience to support more professional image editing. You should also try to experience and contribute comments with SaDesign Retouching in the comments below to let everyone know.
See more: Learn about Curvature Pen Tool in Photoshop CC 2018

Bài viết cùng chủ đề