Photoshop and Lightroom are the two most commonly used software in photo editing today. These are all software developed by Adobe, so they have many similarities. So how can we distinguish the difference between Photoshop and Lightroom? The following article we will learn together.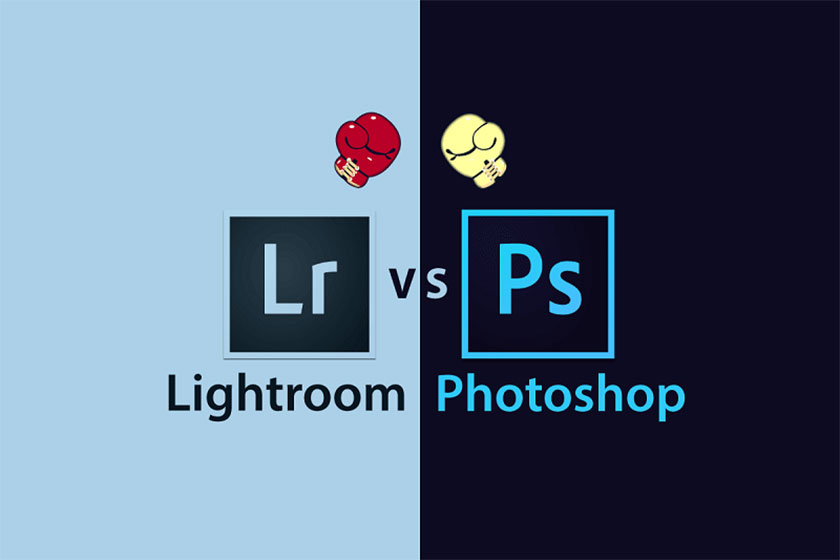 Similarities between Photoshop and Lightroom

Both programs have the same using purpose is to edit photos. They help to adjust and enhance the quality of images, ensure sharpness to every detail according to the wishes of the user.

Whether it is Photoshop or Lightroom, it has the ability to process files in formats: JPEG, PNG, TIFF or RAW. For RAW file processing, both Photoshop and Lightroom use the Adobe Camera Raw system, so you can perform the same editing on both software when you need to adjust saturation, curve or lens distortion glasses.
Both 2 software are fully equipped with editing tools from basic to advanced such as: crop photos, adjust exposure, brushes,… Not only that, with both editing programs provide shaping style effects such as black – white, brown – red, … and many other built-in styles in these 2 programs.

Both Photoshop and Lightroom are appreciated and used by many people to handle difficult tasks, both of which satisfy the user's maximum editing needs.

There are a lot of users who only use Photoshop but not Lightroom, while others prefer to use Lightroom.
Athough there are many things in common, Adobe will certainly not create two identical software. Therefore, if you are wondering which program to use, let's evaluate the differences between them right now.
Difference between Photoshop and Lightroom

Although they are similar in use, as well as the basic processing tasks. However, Photoshop and Lightroom have differences in usage. Each software has its own advantages and disadvantages, satisfy for the preferences of all users.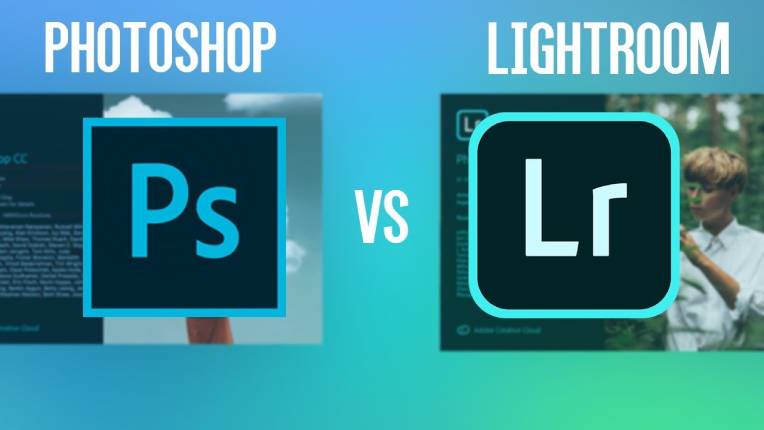 Photoshop and Lightroom have the following major differences:
File handling

This is the first difference between the two methods.

Lightroom software

All operations performed by the user will be saved in the file, this file is called Catalog. Besides, when you do photo editing, Lightroom will remember in the database, make sure to keep the original image intact.

With Lightroom software, when you are done editing, you can still print or post the edited photo on the internet without affecting the original image. So, users can proceed to retouch photos whenever they want. This is called non-destructive photo editing.
In addition, the capacity saved by the catalog is not large, only a few hundred MB, but which contains thousands of pictures.

Photoshop software

With Photoshop, the work operates conversely to Lightroom. All changes to your photo editing are performed directly on the original image, after editing is finished, you will also lose the original file.
To be able to keep the original file, you need to save the file as a PSD Photoshop file. You can edit in Photoshop PSD, but to export it, require the user to save as JPG, PNG, .. This shows that at the end of the editing process with Photoshop, with a photo you will have 3 files.

When processing images, if you want to keep the original file, Lightroom is better than Photoshop.
Using Editing Tools

The next difference is the number of editing tools provided. Accordingly, Adobe equips Photoshop with many advanced editing capabilities. With this software the user seem to do everything on their photos.

In fact, photographers will typically only use about 10% of Photoshop's editing tools. Despite being rich, but this is also the reason why it is difficult for those who are just starting to get acquainted and access to this tool.
That is why the advent of Lightroom is aimed at overcoming this. Lightroom contains only contains the most frequently used tools. Although the Photoshop operation is easier to control, Lightroom is still considered suitable for those who love photography. Many people prefer to use Lightroom, because it saves time.
Image processing steps

With the two differences mentioned above, Lightroom seems to be far superior to Photoshop. Continuing to consider the characteristics of the photo editing steps with quick and handy operations, Lightroom still shows its superior ability. 
When starting editing photo, Lightroom takes care of everything from importing photos to memory cards, editing, sharing, and printing photos. Moreover, this software also sorts by keywords and moves files to virtual folders. Thanks to that, users can quickly and easily track their photo stock. With this software you can completely make slideshows or photo books if you want.

In contrast, these manipulations and arrangements are not done in Photoshop. If a user already uses Lightroom, he or she will no longer use Photoshop.

Realizing this thing, Adobe is gradually redirecting Photoshop into graphics processing software. It can be seen that with the power of photo editing, Photoshop is unrivaled in the market.

Many people today choose both software to help create the perfect photo editing. Depending on your needs and preferences, you can choose for yourself the most suitable software.

The above sharing of SaDesign has helped you distinguish the similarities and differences between Photoshop and Lightroom. We can choose the most suitable software to serve our photo editing needs.