Hi guys, today is a special day, I'll share with you an action to transform your portrait photos into GTA Characters.
First, we have to make the selection of the subject, go to Select > Subject. Then Select > Select and Mask > Use Refine Edges Brush tool to fix the areas on his hair and smoothen the edges of his jacket
Once, you are done, choose "selection" in the output box and OK
You may notice his glass doesn't select properly, now, use pen tool and make the selection of that areas.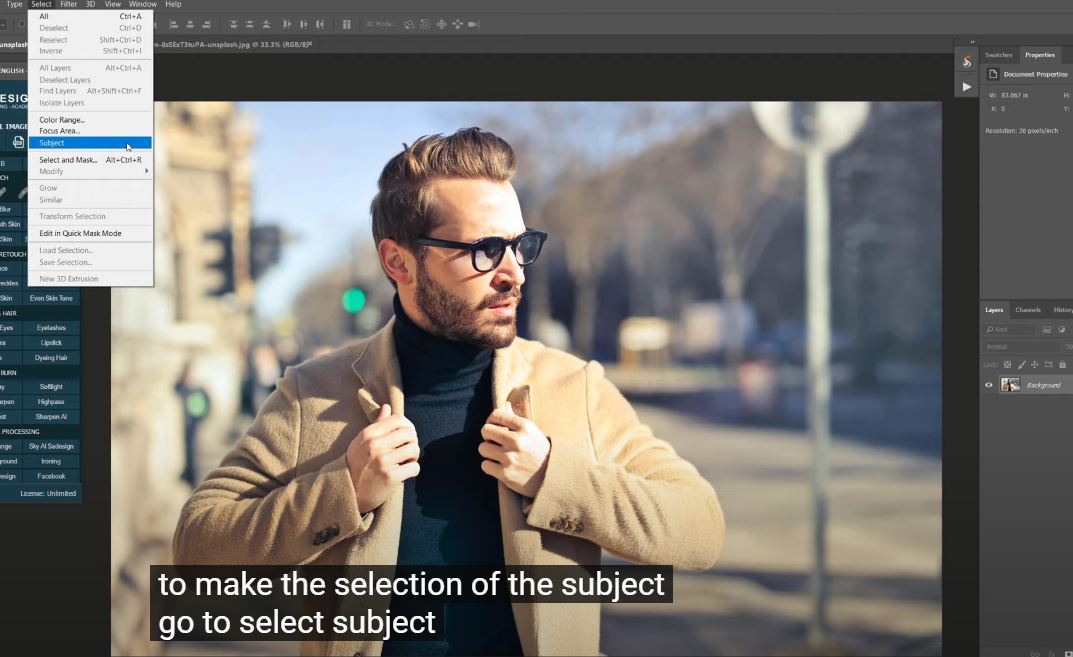 We will fill this selection in red. To do that, create a new layer, in foreground color, choose red. Then press ALT or OPTION + Delete to fill red to the subject.
CTRL + D to deselection
Rename this layer to "brush"
Head to Window > Actions > click to this icon and select "Load actions". Choose the correct directory where the action is, then Load it.
You can go to the description below the video to download the action in the link.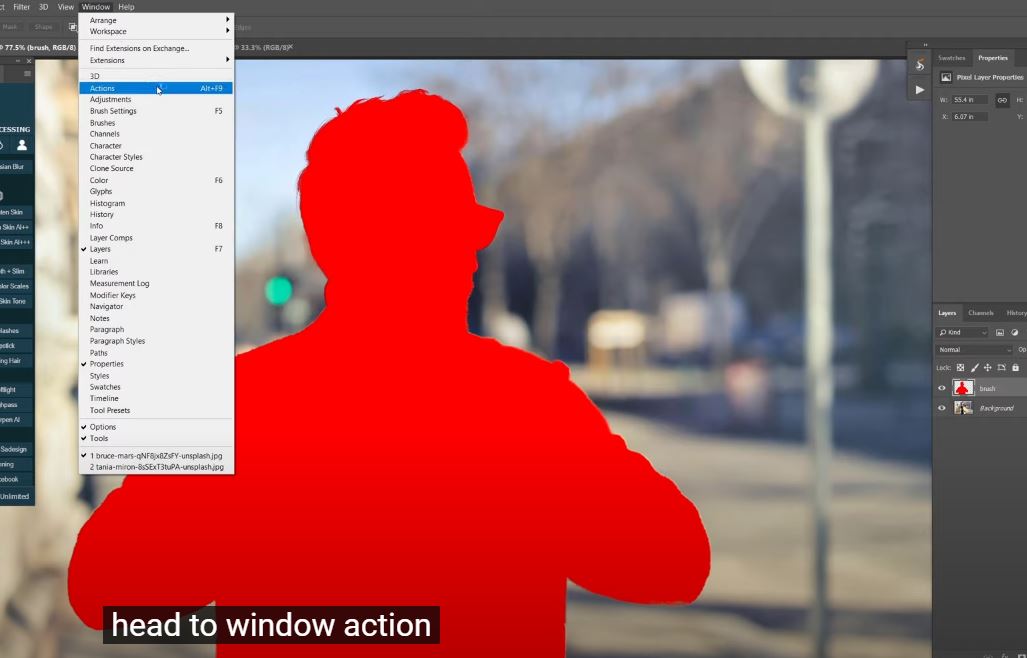 After loading the action, just play it to run the action
There are many steps that I have done so it would take time for processing
There you go!
Press CTRL+ALT+SHIFT+E to create a stamp visible layer.
Hold CTRL and click to brush layer to take subject selection, click to this icon to add layer mask to layer 2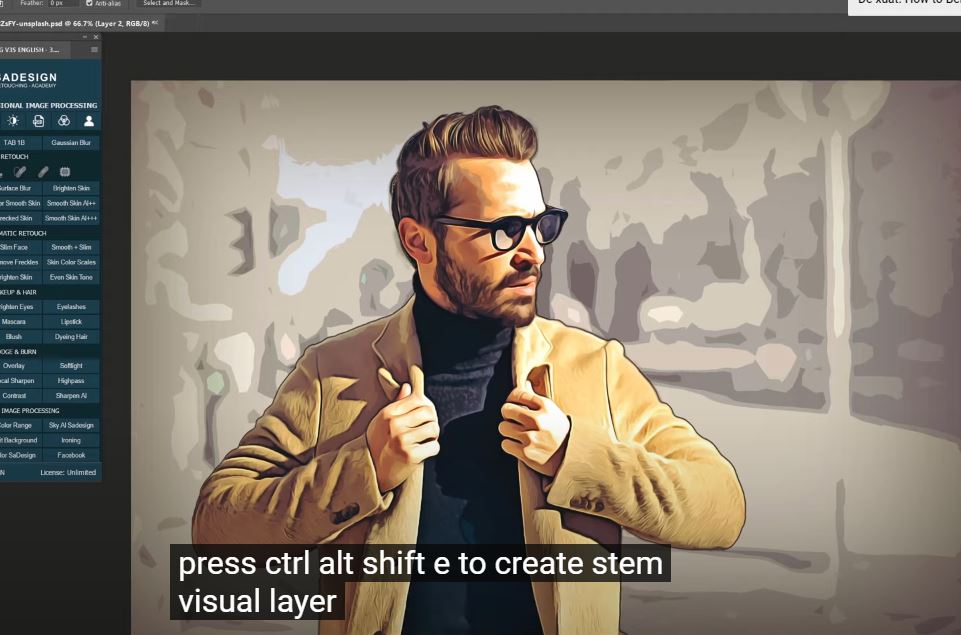 Just keep only this layer visible. While having the selection, choose the mask. Go to Select > Modify > contract > 2 pixels and press Delete to remove the color that has left on the edges of the subject
Duplicate this layer, change blend mode from normal to screen, reduce opacity to 20%
Next, duplicate the background layer with CTRL+J and bring it below the brush layer
Hold ALT and drag the mask of subject to it, then decrease opacity to 30%
We will replace this background with the old one.
Make sure to paste the new background below the subject layers.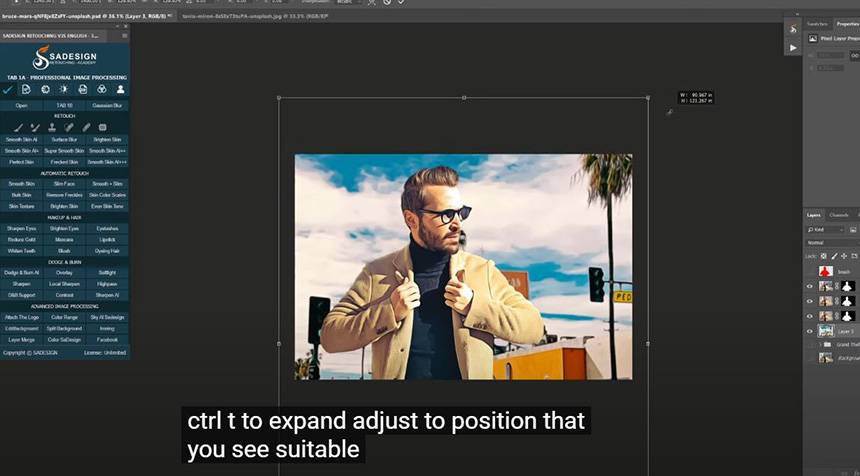 Opacity is 60%
That's it! If you like this video, hit like and subscribe buttons to get more tips on a daily basis. Thanks for watching!
Watch the video here:
REGISTER FOR FREE PHOTOSHOP LEARNING
============================
The most powerful Retouch tool processor
DOWNLOAD:
✅ SADESIGN PANEL ENGLISH: https://sadesign.ai/retouching/
✅ SADESIGN PANEL VIETNAM: https://www.retouching.vn/