Explore the HSL color adjustment tool in Lightroom
Nội dung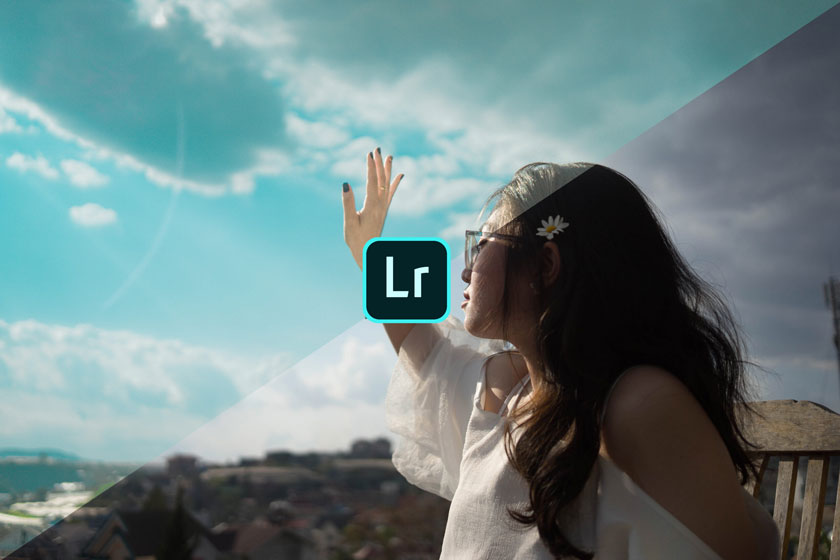 Lightroom provides users with more professional image editing features to bring images like that, with high artistry. In particular, this software also provides additional intelligent color correction tools that make the process of completing the user's editing work much simpler. Typical is the HSL color adjustment tool in Lightroom and this is also the topic that we will explore in this article.
HSL color adjustment tool in Lightroom
Lightroom continuously updates through versions to bring users new experiences. This software contains hundreds of different color filters, effects, presets, ... have been built in, so you can quickly apply color to images without having to perform manual adjustments. Besides, Lightroom also supports a variety of tools to help you edit photos more diverse.
One of the most overlooked tools in Lightroom is the HSL color adjustment window. In which Hue is the color tone, Saturation is the intensity of the color or "Saturation" and Luminance is the brightness of the color.
If you're just starting out on your image editing journey and getting to know Lightroom, you'll find that HSL is a powerful color grading tool that targets specific colors in images. You can change selected colors by moving the sliders associated with them.
This tool allows you to color grading or color grading your images without having to bring them into Photoshop. You can also easily synchronize these adjustments across a series of images with a few clicks.
In this Chelsea Nicole video tutorial, she analyzed the meaning of Hue, Saturation, Luminance and showed you the exact steps she took to color grading an image and achieving a distinctive look. .
It's best to start with your basic image adjustments, as contrast and brightness will affect the colors in your photo. While she wants to add her Curves adjustments next, she will always adjust the HSL slider for her final edits, especially to create "luminescent skin tones" or look like a film. than.
Watch the video to learn how to create your own color grading aesthetic and let us know in the comments section below how you see how this tool fits your editing process. Reference video: https://youtu.be/dOdnqumEVP4
Some parameters to note when adjusting image color with Lightroom
In addition to using the color filters available on Lightroom, you can also manually adjust the parameters to create the color you love or match your desired image content. .
To make it possible to make manual adjustments, there are a few parameters that you need to take note of in Lightroom and get that, you will have the freedom to adjust colors like a pro :
Light Toolkit

: Light is an important element, indispensable to have a beautiful photo as well as show the professionalism and artistry of the image.

Color correction and color blending level

: With this toolkit, you can create unique colors for your images, create style and show off the variety of colors. lies in photography.

Effects Toolkit

: This is a set of tools that help you customize the small details of the image, sharpness as well as create depth for the image. It includes the basic tools that are: Highlight is a tool for adjusting highlight and Shadows is a tool for adjusting shadow.
Above are sharing about HSL color adjustment tool in Lightroom, we hope to help you grasp the information useful. If you have any questions, you want to be consulted more about Lightroom tips, please contact SaDesign Retouching for quick service.
See more 
How to use new advanced features in Photoshop and Lightroom

Bài viết cùng chủ đề